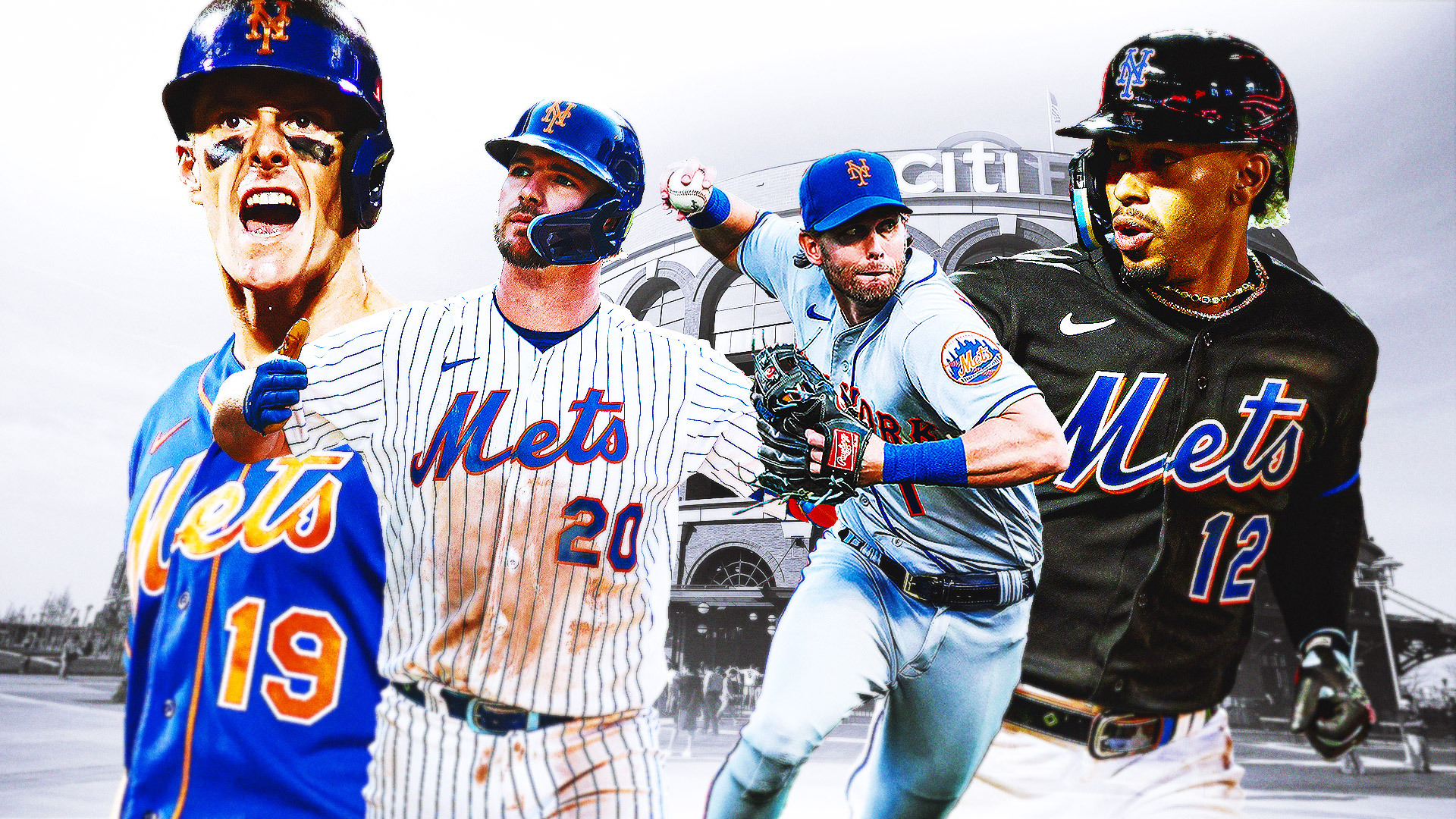 The Mets are baseball's laughingstock no more. Much has changed with the Mets since Steve Cohen purchased the team for $2.4 billion. There's suddenly money to be spent in New York, which means that there's finally an owner who actually cares enough not to rob an entire fan base. It shows the willingness of an owner to invest earnestly on big names, and he wasted no time pulling a boatload of cash out of his fat wallet.
The thankful and long-suffering fans will take it, which has given them a reason to be optimistic the Mets can pitch and slug their way to the World Series. They're off to a 36-19 start and have built a 9.5 game lead over second-place in their division, the largest gap of any division in MLB. They've done all that without Jacob deGrom and with Max Scherzer now out 6-8 weeks with an oblique strain. They're playing some of the most consistent baseball in recent memory, without the two starters at the top of their rotation. Whatever your expectations were for this club entering the season, they've exceeded them.
What the Mets did was hire Buck Showalter as their new manager, then they made a big move, acquiring right-hander Chris Bassitt from the Oakland A's. They also bolstered their starting rotation by signing the three-time Cy Young award winner Max Scherzer to a record-setting deal that pays him $43.3 million a season. New York has been coasting, having gone 10-4 since the Scherzer injury. They have not been fully healthy, but when the Mets get back both deGrom and Scherzer, it would be unfair to the rest of the league. This year, more than any other, the Mets can finally be taken seriously.
In the midst of a long season, one that started off great with wins piling up quickly, the Mets are riding an incredibly hot, 14-game stretch. This is shaping up to be utility man Jeff McNeil's most productive campaign, and the one in which he demonstrates just how important he is to this New York lineup. And, offensively, Pete Alonso is a power-hitting machine that rarely malfunctions if ever. The biggest positive is the resurgent season from Francisco Lindor who has played an integral part in helping the Mets rise to relevance.
There are really good hitters and really talented arms on this roster. The quick-hit news bulletin from New York provided updates and details about the Mets catapulting to the top of the NL East Standings. What can we expect from the first-place Mets who are one of the best teams in baseball, without their two best players? In this small sample of the season, the Mets have demonstrated their dominance in all facets of the game. Perhaps to the surprise of many, they're on pace to win 104 games.
That means a lot more for this club, given the long and endless litany of bad luck, catastrophic injuries, losing streaks and failed seasons. It was clear early the Mets had some good vibes, almost immediately coming into the season, and many seem to be under the impression that New York is built to win the World Series this season. The process was long and frustrating, but a lot of things are finally going well. This season began more promisingly. This is a better roster than a season ago. It's a new culture, different manager, different coaches, different expectations. It is summer now, and the Mets have done enough already to garner some attention. There's little reason not to think they're going away anytime soon.
They have arguably the division's best all-around player in Alonso, who is on pace for some MVP-caliber numbers this season. Their swagger and Alonso's power display have been mesmerizing, as it usually is. His patented sweet swing and killer confidence has been there since he arrived to the big leagues. In 207 at-bats, he's hitting .285, has slugged 16 home runs and his 53 RBIs are tied with Jose Ramirez for the most in baseball.
If he maintains his current pace, he should easily shatter the Mets' current single-season franchise record of 124 RBIs set by David Wright and Mike Piazza. Alonso, by far, is the most dynamic hitter on the Mets roster and has quickly become a fan favorite. He is a slugger, the kind of player baseball fans show up to watch and marvel at especially if the team is winning games.
Despite the struggle in his first year with the Mets, Lindor maintained a positive attitude throughout the first two months of the season and tried to find any way possible out of his slump. Now this season, he's more comfortable, he's more confident, he's looking more like himself. And a guy like him brings flashy tools and energy that is good for a clubhouse. The at-bats have gotten better for Frankie, who has driven in runs in 11 of his last 12 games for the Mets, driving in 22 runs in that span. It's starting to look like he's getting his mojo back to where it was in 2018 and 2019.
This team has has undergone a seismic shift in culture since Showalter arrived prior to the 2022 season. It's probably time to admit that Showalter was a great fit to manage the Mets. He has been one of the most high-profile managers in baseball for the better part of three decades, helping turn around all four of the organizations he managed. To be sure, there's an awful lot to like about Showalter. The decision to turn to the skipper to lead the turnaround had everything to do with his keen intellect and steady professionalism he brings to a club. His old-school style works tremendously well in the clubhouse, bringing a breadth of wisdom and knowledge to this important role. He is certainly the perfect old man for the job.
The Mets' bullpen is so good that if the three-headed monster of Edwin Diaz, Drew Smith and Seth Lugo can keep slamming the door on opposing teams' potential run scoring innings, they're going to more than likely get to the late innings with the lead and avoid losses. The rotation has been solid this season as a whole, with reliable arms like Carlos Carrasco, Taijuan Walker and Bassitt, and they've been everything the Mets hoped for and more.
Bassitt's career began to turn from the moment it became evident, most notably when he came to New York and put on a Mets uniform. There's a chance he can reward them more than he already has with his incredible arm. It's still early, but he's started strong at the top of a rotation that has been shorthanded. This year, however, the Mets have been decimated by the injury bug. The reality is that while deGrom and Scherzer are out, they still have reliable and dependable arms that have filled the void well enough to keep them in good shape.
They're in good hands. This group is, in many ways, too good to ignore. It says a lot about a team that has transformed itself from one that offered inconsistency and underperformance to its overall level of talent to one that has pieced together an impressive stretch of games to begin its 2022 season.